Trimtex supplies high-quality, high-performance sportswear for triathlon, running, cycling, orienteering, athletics, cross-country skiing, and other sports. We specialise in custom design sportswear for clubs, teams, and companies.

We work with world-class athletes to develop and test our products to create market-leading gear to enhance your performance.

Sustainability is at the heart of our company and we care deeply about the nature surrounding us. Durable high-quality products are at the core of our promise. However, sustainability is not just about the products. It is the result of responsible and informed thinking that permeates the whole company, our production, and the lifestyle we represent.
2021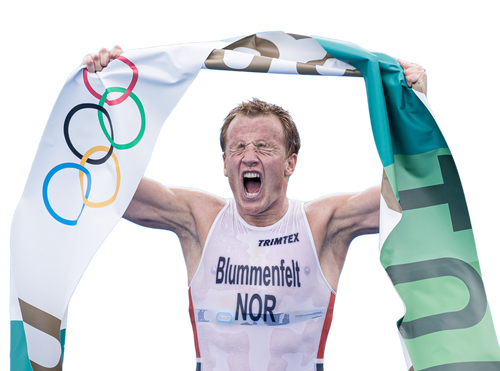 Our first ever summer Olympics and Olympic Gold in Tokyo, Japan with triathlete Kristian Blummenfelt who was also crowned World Championthree weeks later.
2019
World Record 70.3 in Ironman Bahrainwith triathlete Kristian Blummenfelt and moving into new and ISO certified Operation Centre in Pärnu, Estonia.
2018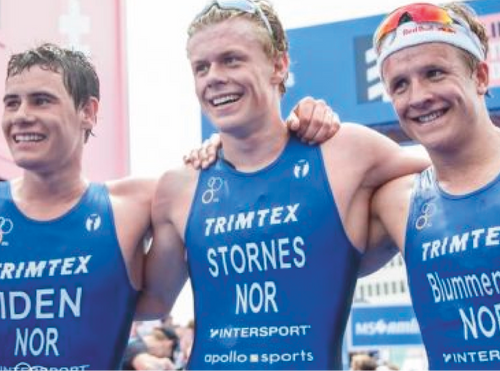 New Clean Grit sustainability strategy implemented, and we became members of Ethical Trade Norway. Triathlete Kristian Blummenfelt and the Norwegian Triathlon Federation in as ambassadors and launch of partnership with first ever nation to take all three podiums in Bermuda.
2017

Implementing new brand guidelines with True Grit and Sportswear for the Nordic Grit.
2012
Trimtex becomes the main supplier of training gear for the Norwegian Army, and later also the Swedish Army.
2011
Develop a full triathlon collection and with this setting full focus on the triathlon market.
2008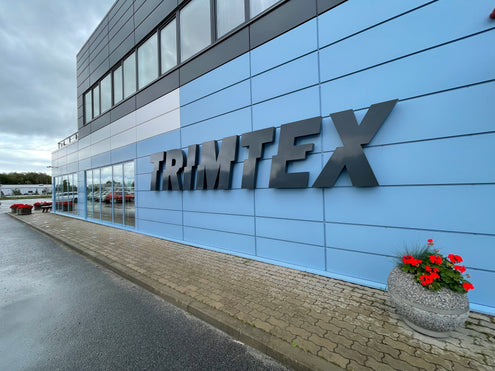 Establishes Trimtex Baltic in Pärnu, Estonia after 11 years with production in Estonia and with this is the last product produced in Norway.
2006
Enter the cycling market for real and develop a full range cycling collection, and with this adapts sublimation technology for fullcustomization.
1990's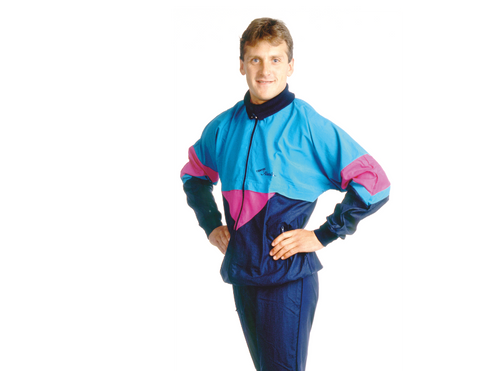 Trimtex was selected as a supplier to the Norwegian Biathlon Association for the Olympics in Albertville 1992, and the Trainer training suit was developed for this purpose.
Generational change in Trimtex, and sons Tor Eivind and Ole Kristian enters ownership.
1980's
Built its own factory on Sekkebekksletta in Lillesand. 10 employees; 8 in production and 2 in sales/administration.
Supplier to 8 national teams during the World Cup in orienteering in Thun, Switzerland. Half of the production was exported globally.
Began with production of race suits for the ski market and is with this for the first time with full year production and capacity.
1979
Delivered cycling clothing for the first time. It started with tanned goatskin as padding with Kristiansand Cykleklubb as a customer.
1976
Founded by entrepreneur Harald Augland in his garage in Lillesand. Moved quickly over to leased premises and the business concept was from the very beginning production of training suits in club colors.
Saw a niche in durable clothing for the orienteering market, and the first orienteering gear in unique durable fabrics were made.